Gallery Show Schedule - 2017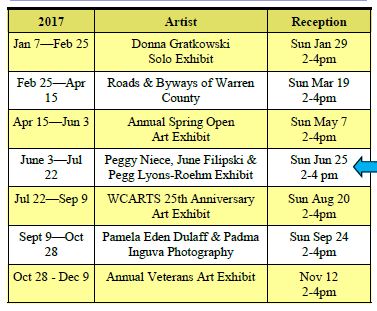 Applications for Open Shows are available to down load from the "Call for Artists tab"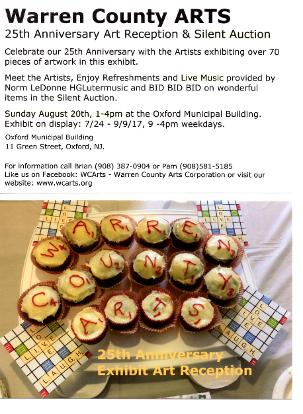 Monthly Programs- 2017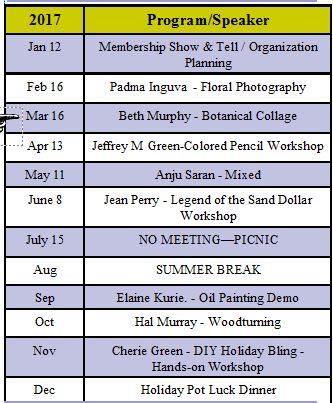 Monthly Programs - are held the 2nd Thursday of the month (except July, August & December or other exceptions) from 7:00 - 9:00 PM, in the Oxford Township Municipal building, 11 Green Street, Oxford, NJ 07863.
The public is welcome and refreshments will be served. There will be a $2 fee for non-members wishing to participate.


Funding has been made possible, in part, by the
Warren County Cultural and Heritage Commission.