September Meeting - Prof. Jean Perry
Join us for the Sept Program with Professor Jean Perry - A Brief History of Woodstock and Colored Pencil project "Flower Power" Mandala. The Sept program on Thursday 9/12, 7-9pm is open to the public. Free for members and $4 suggested donation for non-members.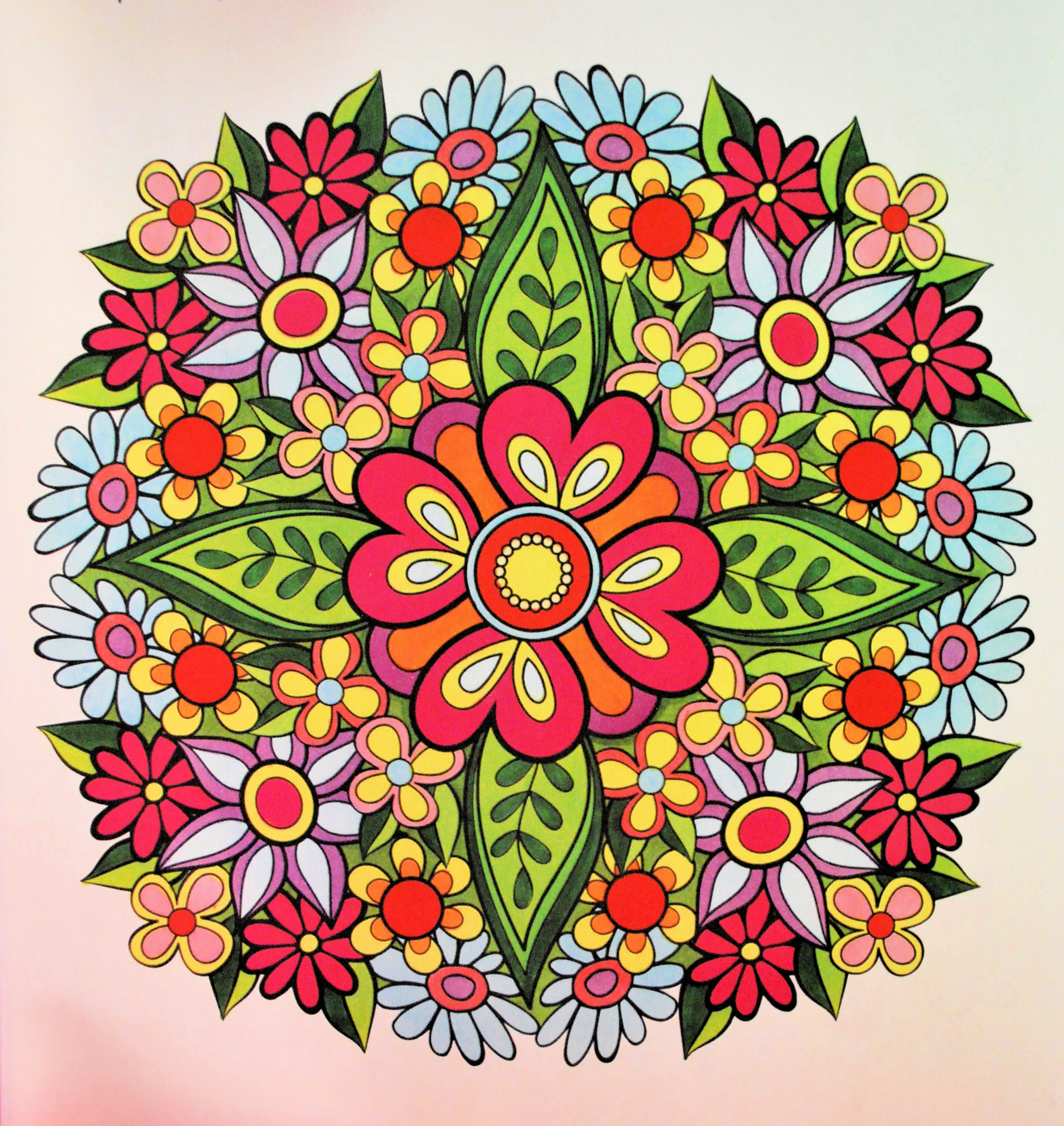 "And we've got to get ourselves back to the garden" as written by Joni Mitchell remains in our minds as a memory of the Woodstock Festival of 1969. But as we celebrate the event's 50th Anniversary, few of us are familiar with the real history of the original Woodstock and how it became an arts community. "Byrdcliffe" as it came to be known by its founders, Ralph Radcliffe Whitehead, Bolton Brown and Hervey White, was formed as an arts and crafts community near the quit town in upstate New York. Its concept was based on the teaching of Raskin and Morris, and it thrived in the early 20th century. Well known artists participated in its development and the community opened its doors.
The lecture presented by Prof Jean Perry, will travel in time from Wood stock's early days through the 20th century, with discussion of the art and historic events leading up to the 1969 concert of "peace and love". Jean's lecture will be followed with a colored pencil art project "Flower Power" Mandala.
Jean has taught studios and art appreciation classes at Fairleigh Dickinson University and Northampton Community College as well as numerous venues in the Poconos. She invites you to "Get back to the Garden"
Free for Warren County ARTs members, $4 for visitors.
Thursday Sept 12th, 7-9pm at the Oxford Municipal Building, 11 Green St., Oxford, NJ. Light refreshments will be available after the lecture.
Funding for this program has been made possible, in part, by a grant from the Warren County Cultural and Heritage Commission.
Warren County ARTS "At a Glance" Event Schedule for 2019.

Chronologically lists all events (programs, receptions, day trips, shows etc) consolidated by month.
Download PDF for a printable copy.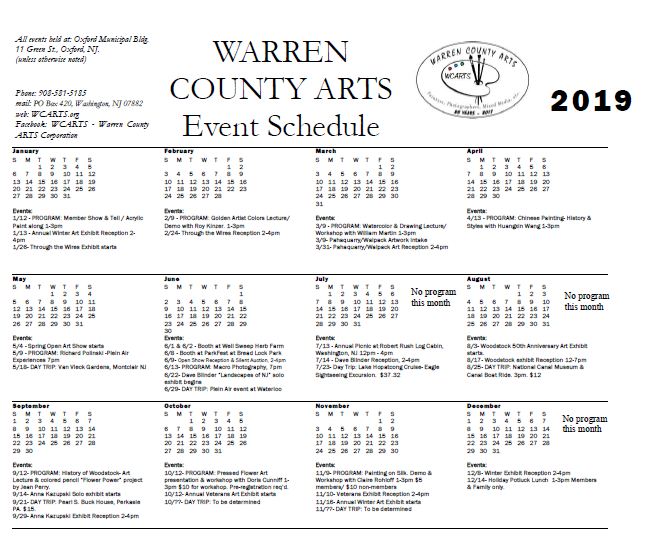 Warren County ARTS - 2019 Monthly Program Schedule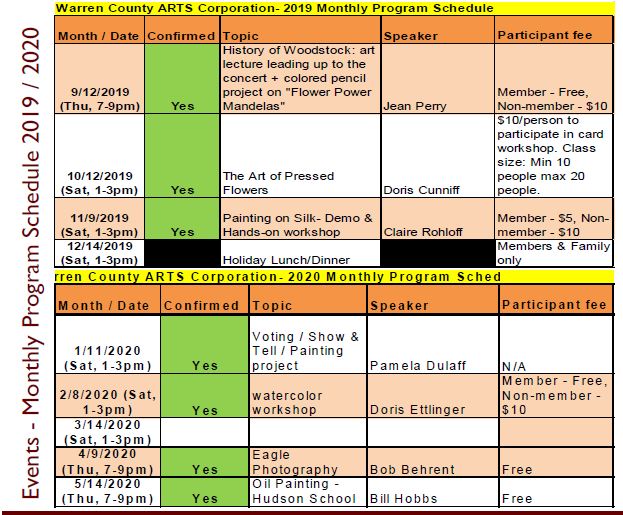 DURING THE WINTER MONTHS WCARTS WILL MEET ON THE 2ND SATURDAY, 1-3PM. SEE MONTHLY PROGRAM SCHEDULE. Meetings will return to 2nd Thursday 7-9pm after the change to Daylight Savings time. Unless otherwise noted all meetings are held in the Oxford Township Municipal building, 11 Green Street, Oxford, NJ 07863.
The public is welcome to all programs and refreshments will be served. Unless otherwise noted, a $4 donation is suggested for non-members attending.
Funding has been made possible, in part, by the Warren County Cultural and Heritage Commission.
Gallery Exhibit schedule 2019
Applications for shows are available to download from the Call for Artists tab.