February Program - Doris Ettlinger, Watercolor Demonstration
Over the course of Doris's career, she has illustrated 40 children's books, collaborated on The Little House program for HarperCollins, producing picture books and chapter books based on the writings of Laura Ingalls Wilder.
Doris and her husband, Michael McFadden, also an artist, teacher and craftsman, live in an old grist mil on the banks of the Musconetcong River in Warren County, NJ. Doris coaches the Musconetcong Watercolor Group and teaches monthly watercolor workshops on the 3rd floor of the mill. Doris also teaches workshops at the Center for Contemporary Art in Bedminster. Doris is a member of the Society of Children's Book Writers and Illustrators, the Hunterdon Watercolor Society and a signature member of the Garden State Watercolor Society. Check out more of Doris's work on her website: http://www.dorisettlinger.com.
For the February presentation, Doris will demonstrate her process in painting a traditional dog portrait, showing how she goes beyond black, white and brown. Doris will do a second demo showing her illustrator approach to painting a dog on a gessoed mat board. As she paints she will discuss how to look for unexpected color, how different pigments behave and how to give character to your object.
Saturday, February 8th,2020, 1-3pm in the Oxford Municipal Building, 11 Green St., Oxford NJ. Free event, open to the public. Light refreshments will be served after the program. $4 donation is suggested from visitors.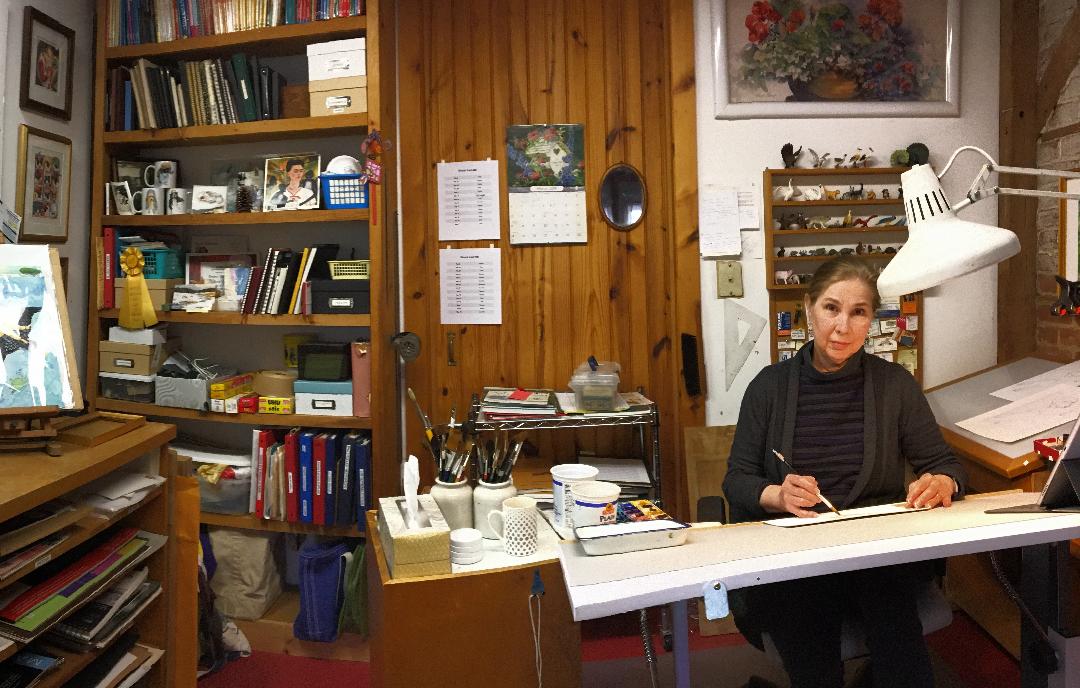 Funding has been made possible, in part, by a grant from the Warren County Cultural & Heritage Division.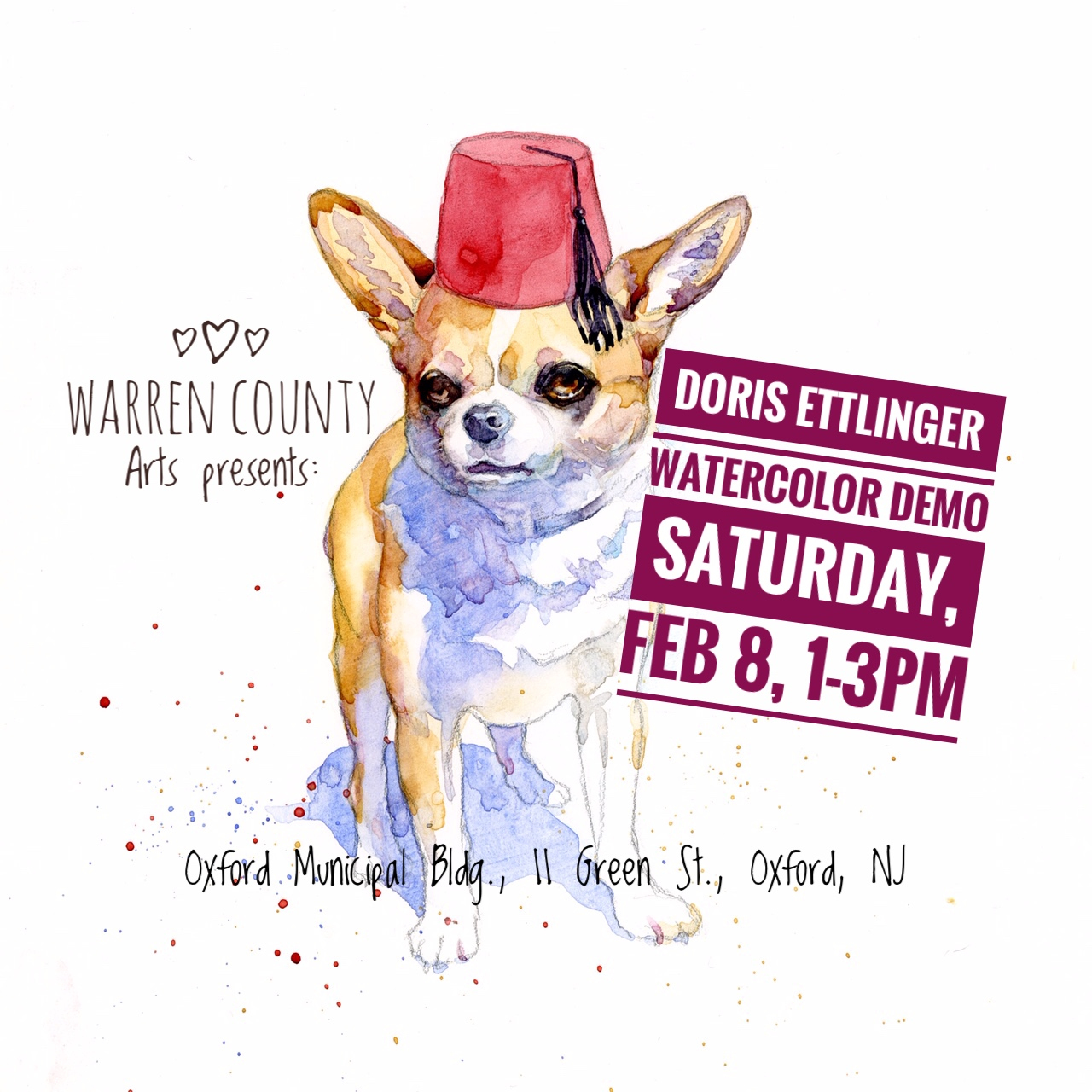 Warren County ARTS "At a Glance" Event Schedule for 2020.

Chronologically lists all events (programs, receptions, day trips, shows etc) consolidated by month.
Download PDF for a printable copy.
Warren County ARTS - 2020 Monthly Program Schedule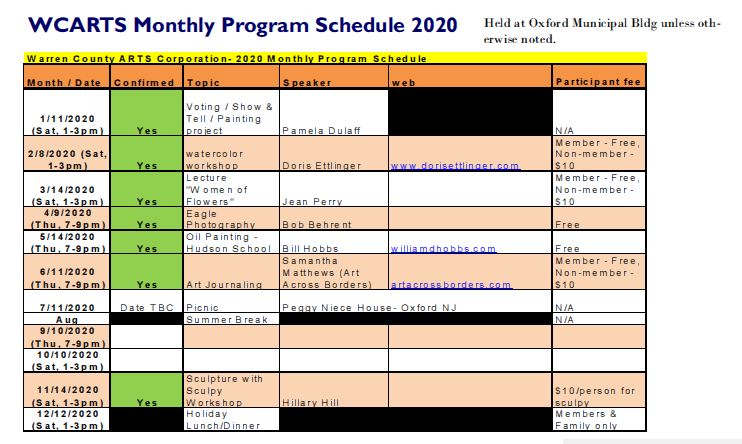 DURING THE WINTER MONTHS WCARTS WILL MEET ON THE 2ND SATURDAY, 1-3PM. SEE MONTHLY PROGRAM SCHEDULE. Meetings will return to 2nd Thursday 7-9pm after the change to Daylight Savings time. Unless otherwise noted all meetings are held in the Oxford Township Municipal building, 11 Green Street, Oxford, NJ 07863.
The public is welcome to all programs and refreshments will be served. Unless otherwise noted, a $4 donation is suggested for non-members attending.
Funding has been made possible, in part, by the Warren County Cultural and Heritage Commission.
Gallery Exhibit schedule 2020
Applications for shows are available to download from the Call for Artists tab.