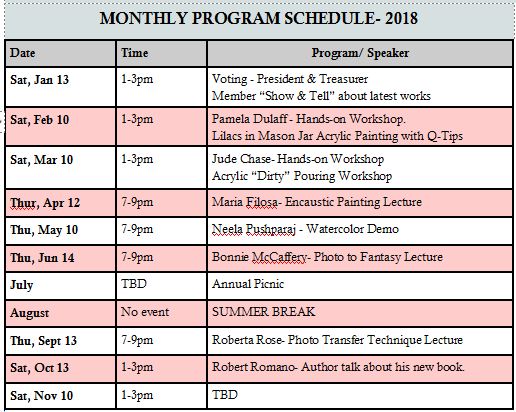 DURING THE WINTER MONTHS WCARTS WILL MEET ON THE 2ND SATURDAY, 1-3PM. SEE MONTHLY PROGRAM SCHEDULE. Meetings will return to 2nd Thursday 7-9pm after the change to Daylight Savings time. Unless otherwise noted all meetings are held in the Oxford Township Municipal building, 11 Green Street, Oxford, NJ 07863.
The public is welcome to all programs and refreshments will be served. Unless otherwise noted, a $2 donation is suggested for non-members attending.
Funding has been made possible, in part, by the Warren County Cultural and Heritage Commission.
If you are not a current member of Warren County ARTS - please use the button below to register & pay to participate in the February program event. $25/person includes all materials and Refreshments.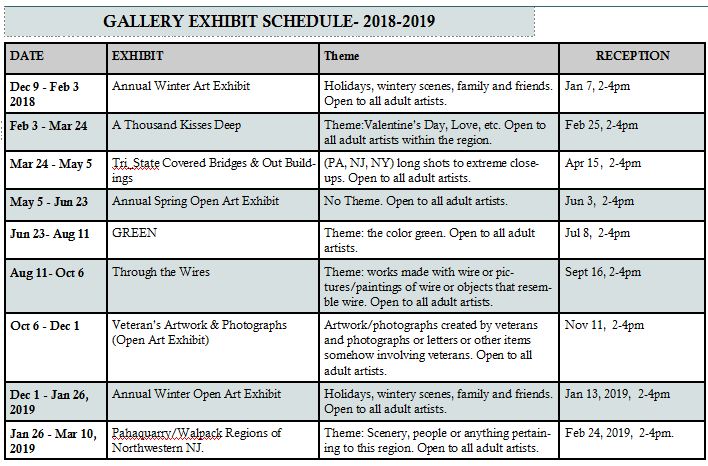 Applications for shows are available to download from the Call for Artists tab.