Monthly Programs, Exhibits & Event Calendar
Warren County ARTS Corporation- 2023 Monthly Program Schedule
Month / Date
Topic
Speaker
Participant fee
Saturday, 1/14/2023
Handmade Book - Chain Link Binding
Pamela Dulaff
Member- Free, Non-member- $25
Saturday, 2/11/2023
Perspective Lecture
Michael Berardesco
Member- Free, Non-member- $5 donation suggested
Saturday, 3/11/2023
Origami workshop
Carrie Dubiel
Member- Free, Non-member- $25
Saturday, 4/08/2023
Poetry Reading & Open Mic
Jane Ebihara
Free
Saturday, 5/13/2023
Pen&Ink Illustration
Workshop
Carl Ohlson
Member- Free, Non-member- $25
Saturday, 6/10/2023
Open
Saturday, 7/15/2023
Picnic
Summer Break
Saturday, 9/09/2023
Eco-Dying
Claire Rohloff
Member- Free, Non-member- $25
Saturday, 10/14/2023
Open
Saturday, 11/11/2023
Open
Saturday, 12/09/2023
Holiday Lunch
All monthly meetings are on the 2nd Saturday of the month (1-3pm). Unless otherwise noted meetings are held in the Oxford Township Municipal building, 11 Green Street, Oxford, NJ 07863.
Depending onCovid 19 restrictions live programs may limit attendance and Face masks required. Social distancing observed.
Funding has been made possible, in part, by the Warren County Cultural &Heritage Division of Land Preservation.
March 2023 Program - Origami with Carrie Dubiel.
Join self-taught origami artist Carrie Dubiel in an afternoon filled with fun, folding and laughter. We will create two projects, a traditional origami butterfly and an illuminated origami lotus. Saturday, March 11, 1-3pm in the Oxford Municipal Building, 11 Green St., Oxford, NJ. Free for members, $25 for non-members. All materials included. Bring a bone folder or spoon to help make sharp folds. Light refreshments. Register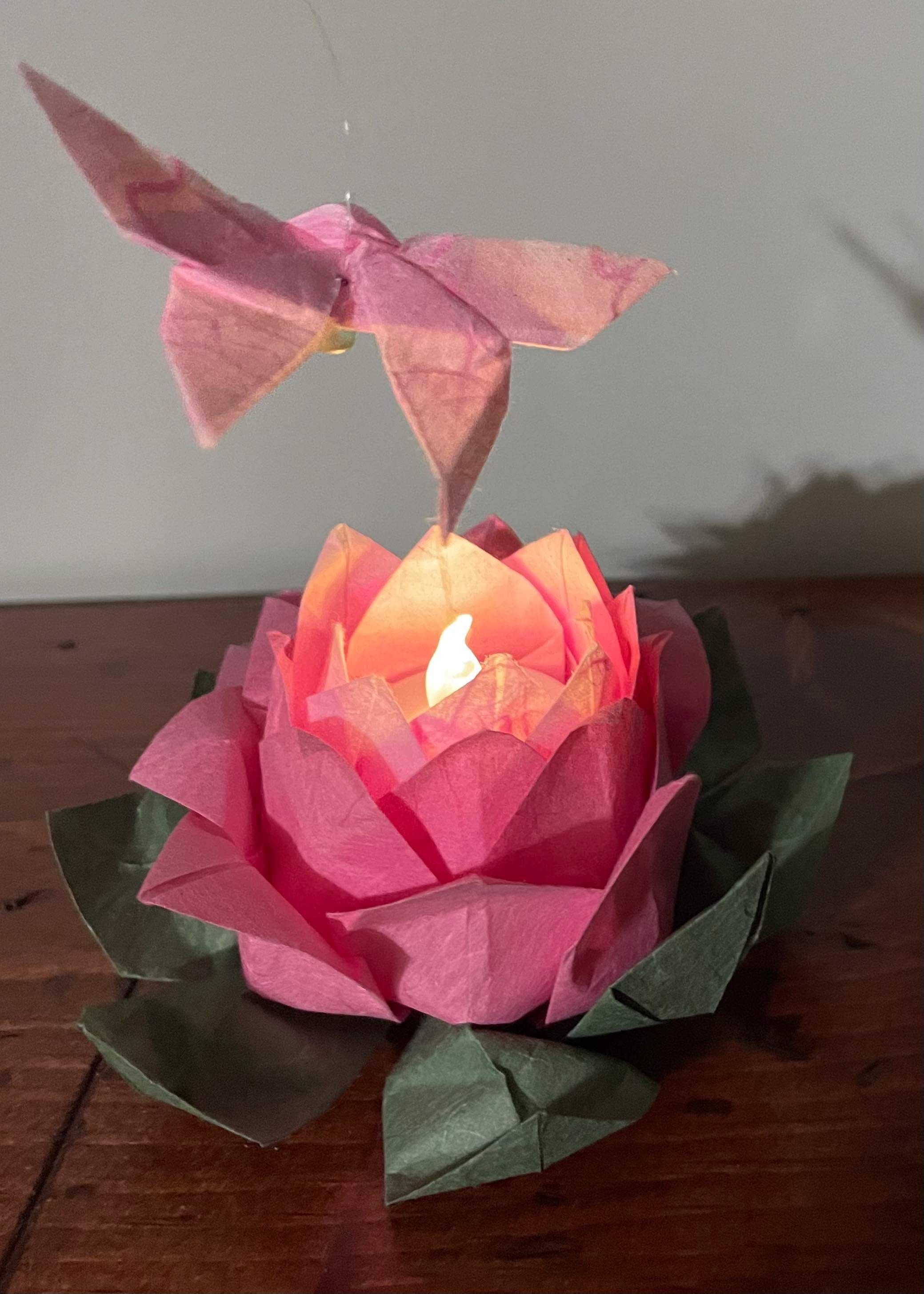 This program made possible, in part, by a grant from Warren County Cultural & Heritage Division of Land Use.
Warren County ARTS - 2022 Art Exhibit Schedule - (exhibits held at the Oxford Municipal Bldg, 11 Green St., Oxford NJ unless otherwise noted.)
2023 Warren County ARTS Exhibition Schedule
Start
End
Exhibitor
Reception
Title/Theme
Entry Fee
14-Jan-23
4-Mar-23
Jean & Gordon Perry
29-Jan-23
Invitational exhibit
N/A
6-Mar-6
May
Spring Open Juried exhibit
3/26/2023
No Theme
TBD
May
July
Members only
TBD
Something New, Something Old, Something Borrowed, Something Blue
TBD
Aug
Oct
Open
TBD
"1 foot square" Artwork must be 12" x 12" and $144 or less
TBD
Nov
Dec
Open
TBD
Black & White.
TBD