Artist- Caroline LC Goldsmith-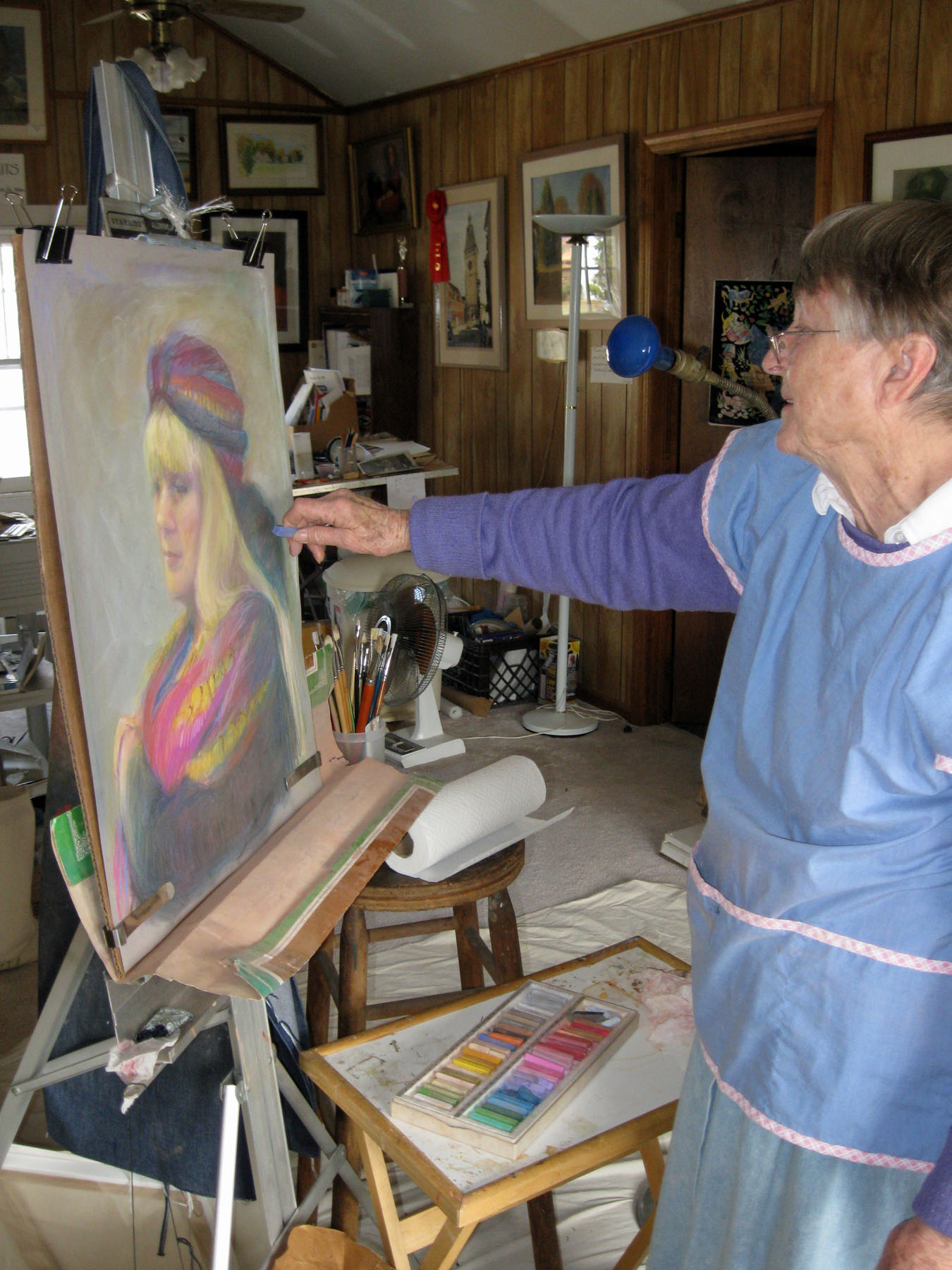 Caroline Goldsmith of Hackettstown, Arts Association of Roxbury and past WCARTS president.

Caroline L.C.Goldsmith has been painting since 6th grade. She graduated with a BFA from the University of Penn and the Pennsylvania Academy of Fine Art in Philadelphia PA, but was too timid to take advantage of the opportunity to go to the Sorbonne, Paris for her Masters degree even though the Academy was urging her to go. She was encouraged to be a portrait painter by her father, and has concentrated on that. She paints in watercolor, oils, and pastels for landscapes, historical edifices and homes as well as portraits. She's fallen in love with the houses of Hackettstown where she now lives-the history and the buildings of the town.
Caroline accepts commissions for portraits of homes or people.

email: carolineLCG@verizon.net